After six years of work, the digitalization of more than 250,000 items in The Bezalel Narkiss Index of Jewish Art has been completed, and the entire collection, including images of Jewish cemeteries and Jewish ritual architecture, as well as ritual objects, documents, and art work, is now online.
The launch of the completed digital Index was celebrated at an event August 9 during the World Congress of Jewish Studies in Jerusalem. (The incomplete web site had already been online while digitalization was going on.)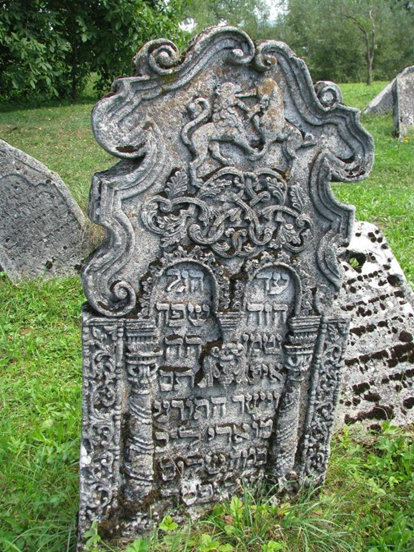 There are more than a quarter of a million images on the site, with accompanying details and descriptions. They can be accessed either by simple keyword search or according to categories such as Iconographical Subject, Origin, Artist, Object, Community, Collection or Location.
The Center's acting director, Vladimir Levin, who oversaw the digitalization, said in a statement:
"Jewish culture is largely perceived as a culture of texts and ideas, not of images. As the largest virtual Jewish museum in the world, the Index of Jewish Art is a sophisticated tool for studying visual aspects of Jewish heritage. We hope that making this Index available will lead to further in-depth study of primary sources, and serve as an enduring launching pad for the study of the historical and cultural significance of Jewish art for many years to come."
He added, noting that the Index including more than 100,000 images in the category of Jewish ritual architecture:
"We cannot physically preserve all Jewish buildings everywhere, but we can preserve them visually through documentation and drawings."
Most of the images come from the series of documentation expeditions carried out by Center staff over the past three decades, aimed at gathering material in six categories of Jewish art: Hebrew Illuminated Manuscripts, Sacred and Ritual Objects, Jewish Cemeteries, Ancient Jewish Art, Modern Jewish Art, and Jewish Ritual Architecture.
Some of the pieces documented are no longer in existence.
The Israeli government recognized The Bezalel Narkiss Index of Jewish Art as a non-tangible national heritage in 2012. Prof. Bezalel Narkiss was an Israel Prize laureate who established the Hebrew University's Department of Art History in 1966 with his colleague Prof. Moshe Barasch. In 1979 Narkiss established the Center for Jewish Art with the goal of creating a research center that focuses on investigating and preserving Jewish visual art.
Click here to access the Online Index